GCA employee Chris Cohoon, the SailPoint Practice Manager, has earned the SailPoint IdentityIQ Development Architect, Security Architect, and Cloud Architect badges. Chris is the only person in the world who has been awarded all of these badges, which makes his expertise unparalleled. Chris has a number of badges that distinguish him as an extraordinary SailPoint resource.
SailPoint Development Architect Badge
SailPoint uses a programming language called Beanshell, which can be compared to Java. When an organization "customizes" SailPoint, they write the customization in Beanshell. To receive this badge, you must be an Oracle Certified Professional; it is used to test how strong of a programmer someone is in Java.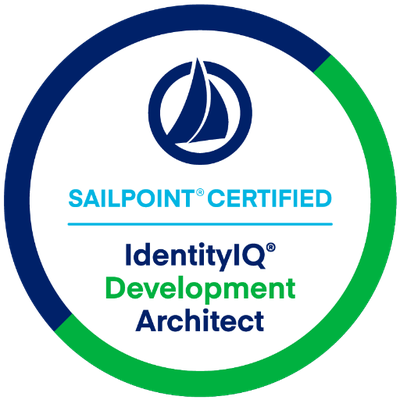 This badge indicates excellence in:
Security – Amateur programming leaves organizations with vulnerabilities; recipients are trained to look for programming mistakes that let bad actors in.
Efficiency – Badge recipients can optimize computers and systems to perform multiple tasks at the same time by keeping code simple.
Customization – Because of their expert knowledge of Beanshell, recipients are able to program specific SailPoint customizations.
SailPoint IIQ Security Architect Badge
Experts are awarded this badge because of their unique approach to the customer experience. When recipients of this badge work with a client on a SailPoint IdentityIQ project, they use the lens of technology to understand the "why" and "how." This badge is earned by being a Certified Information Systems Security Professional (CISSP), which identifies increased abilities to ensure your organization's needs are met.
By increasing the understanding between GCA and the client, our employees are able to reduce costs over time. This also aids us in being excellent advisors to clients in their decision-making; we help guide them to resolutions that benefit everyone.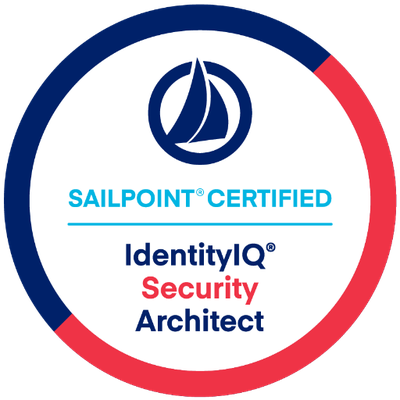 This badge indicates excellence in:
Security, networks, memory and architectures
Continuous, streamlined development
Relying on automation to reduce risks and reducing human involvement
Ensuring client's needs are met in relation to IIQ projects
SailPoint Cloud Architect Badge
This badge identifies experts in deploying SailPoint IIQ in the cloud and on-premises. With this badge IdentityIQ architects can serve as expert advisors when organizations are making the decision to deploy IdentityIQ on premise or in the cloud.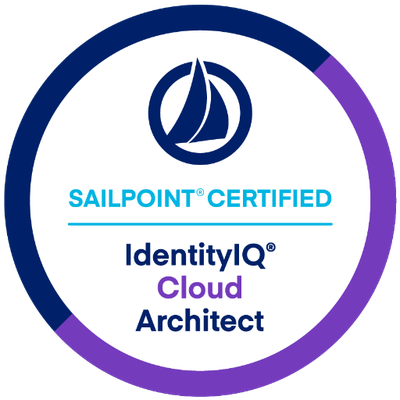 This badge indicates excellence in:
Disaster recovery
Efficiency
Security
Automation
Start Working with SailPoint Experts
GCA has experts you need—our company holds SailPoint Admiral distinctions. We have been developing our SailPoint and IAM practice for more than 15 years. Our team has Certified Information System Security Professionals (CISSP) and our code review process ensures that all authored code is reviewed against our internal standards developed by our SailPoint Practice Manager and Oracle Certified Professional. Don't miss out on your chance to work with the experts.